Honour for MUL
---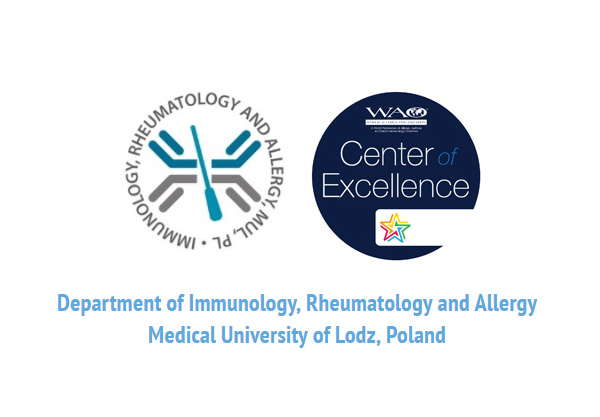 We are glad to inform that the Clinic of Immunology, Rheumatology and Allergy of MUL has successfully gone through the competition procedure and received the status of Centre of Excellence in Allergology and Clinical Immunology, which is granted by the World Allergy Organisation with the head office in Milwakee, USA.
Our Department is one of fourteen European centres which has obtained this honourable title so far.
Congratulations to Professor Marek L. Kowalski and the whole department team!
More information on the Clinic activities can be found on: www.worldallergy.org/wao-centers-of-excellence/europe/medical-university-of-lodz